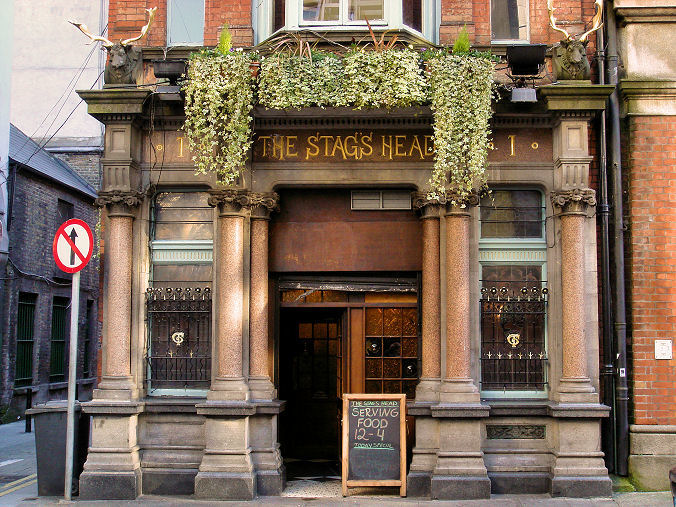 The Stag's Head - Dublin. Just a great pub all round. Instant rapport with anyone. One distinct memory I have is of a fella walkin in and upstairs with a bag of chips, we're standing next to the door, without a scond thought the guy offers us a few. Just a no-bullshit place. Legend has it my mates father used to have to drag his own father out of there by the legs.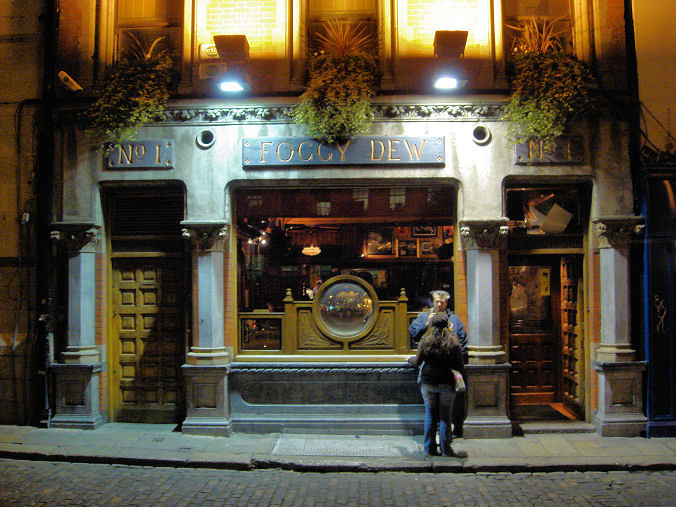 The Foggy Dew - Dublin. A few reasons we drink in here. #1 Ideal meeting place, right beside the most central bus stop in the city. Everyone meets at the concourse across the road anyway so you can see who is there while having a nice pint. #2 you always meet someone you know there without fail anyway. Points deducted for being terrible when there is a match on.
The Oak - Dublin. Mentioned already by Eoin. I like this place as it's central, never too packed and again is a no bullshit establishment. Best DJ in town on a saturday in the basement too. Right across from my mates apartement so we tend to fall in here a lot.
The Long Hall - Dublin. Again mentioned by Eoin. First place I was ever drunk, way back, was about 16 (late bloomer). It's pretty much a national treasure. Has the same timeless charm as the Stag's Head.
The Pavillion - Dublin. Located in the famed Trinity college in the heart of Dublin, this place is perfect for an pint from april-june on a sunny evening. The grass is filled with people lounging around taking it easy. Haven't been there in a couple of years now my student days are over (not that I ever went to this uni anyway!). Probably the only place you'll ever see cricket on this island too.
Royal George - London. A good place to go in the afternoon to read. Get's impossibly busy at night though. Used to be a good place to get a few in before they knocked the Astoria down.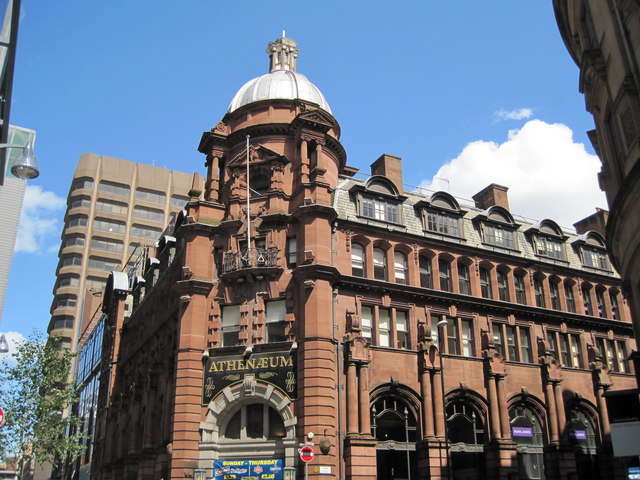 The Athenaeum - Manchester. One of those chain pubs you guys have in the UK. As far as I know this place used to be a bank. Big vaulted ceilings and a quiet atmosphere. Definitely an afternoon pub.
O'Donohues (formerly ThingMote) - Dublin. Under new management, to it's detriment. More office clientele now than there used to be. Had many a great night here, and it's still a good place, peaceful in the afternoon, buzzing in the evening. Used to come here to write a fair bit. If I were to ever own a bar it would be this one. I'd chuck out the fucking jukebox for a start.