Just a quick message after not being on here in a while, and what a cracking tour that was. I have to say apart from seeing Richard in Sheffield a few years back, that was one of thee best times I have seen him and the guys playing live. Certainly a right treat.
Here is the official tour poster artwork to Richards last tour that I illustrated. I believe the print sold out on tour?
Also a gentle notice to let peeps know that I have a few A/P (Artists proof) for sale on my website as of 2pm today, be quick as I don't have many available. Link to website below the poster, for detail shots.
The eagle eyed amongst you will notice a few details in the print that relate to Richards lyrics, and full points to anyone who can spot the not so obvious ones (There are 2!) Thanks for looking.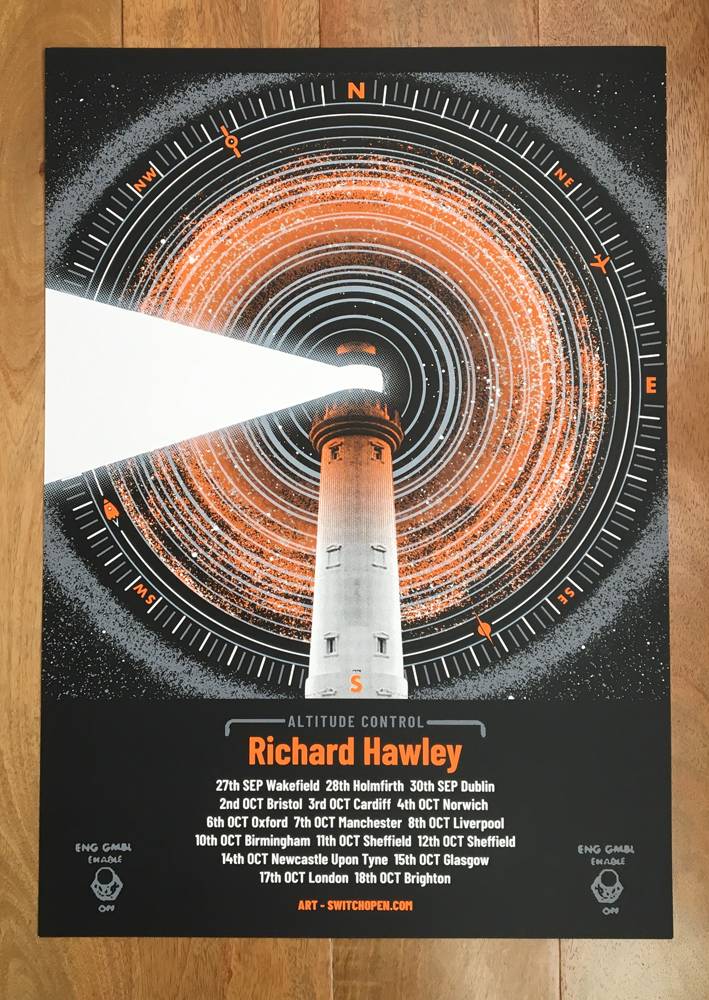 http://switchopen.com/portfolio/official-richard-hawley-uk-tour-poster-2019