sheffieldsean wrote:
Summer time invariably means hay fever and asthma, not to mention being attacked by wasps and bloody daddy long legs.
Fascinating fact (erm ... not really): In America, the term 'daddy longlegs' refers to an
entirely different creepy-crawly
than it does in Britain. Behold the American daddy longlegs: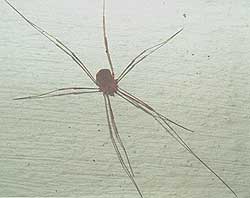 These, too, are summer creatures. They're completely harmless, but really creeped me out as a kid.