Havenhand wrote:
Nice Tele Snapper. I've been thinking about getting one but there are millions of Tele's in the world & I can never make up my mind what to go for. Did you shift it in the end?
Yeah I did ta, unfortunately I needed to sell it & was pretty gutted about it. It was gorgeous.
Anyway, I've another guitar to sell, this one thankfully not out of such urgent financial necessity. I've got my eye on a Gretsch that I've been lusting after for a while that's pretty hard to come by these days so I might as well shift this as I'll not need it.
Peavey Rockingham, as played by Darrell Higham..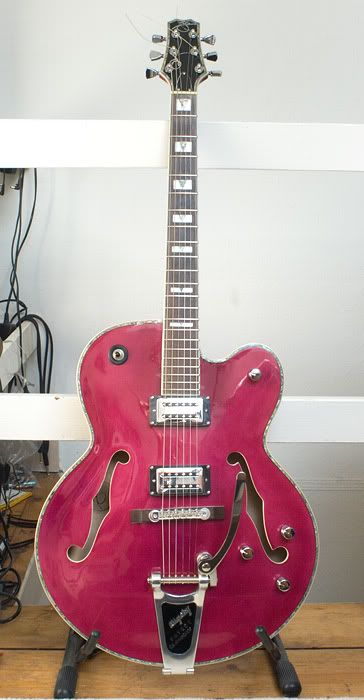 I've only had it for about 3 months, has been gigged a couple of times, There's some slight blemishes on the back of the body but the front and sides are in pristine condition. It's a lovely guitar, plays and sounds really nice, and includes the hard case that it originally came with.
A bargain £240. They go for 400ish new with the Bigsby.